Posted by MARTIN D. REDMOND on 
Are you familiar with the Navarra wine region of Spain? I wasn't, until I recently had an opportunity to sample a diverse selection of wines from the new to me region. I received six sample wines that included a diverse selection of traditional Spanish grape varieties – Tempranillo, and Garnacha (a.k.a. Grenache), and international varieties Cabernet Sauvignon and Chardonnay.
About Navarra
Situated in Northern Spain, it's vineyards can be found from the foothills of the Pyrenees Mountains to the Ebro River Valley (which it shares with its illustrious neighbor and Spain's most powerful wine brand – Rioja) between Madrid and San Sebastian.
There is an interesting confluence of three climates in Navarra (Atlantic, Continental and Mediterranean from north to south). The trio of climate types combined with a range of soils, altitude, sunshine and rainfall in an area that's only 120 miles north-south and 60 miles east-west, allows the region to produce a diverse variety of styles of wines from many different grape varieties.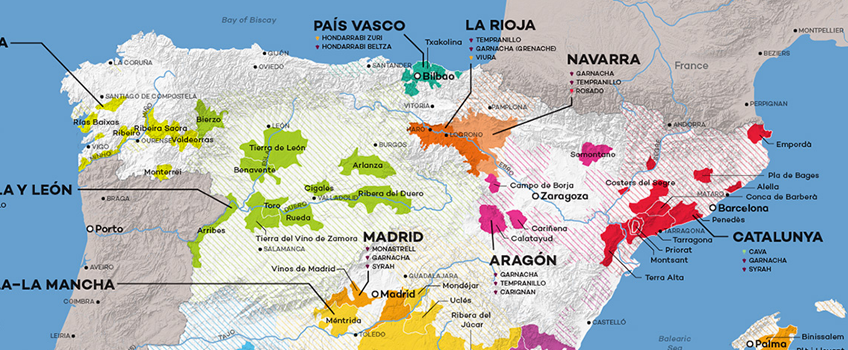 Winemaking in the region dates back to ancient Roman times, but grapes were almost certainly thriving here before that.  Prehistoric Vitis sylvestris species vines – predecessor of the cherished Vitis vinifera – have recently been discovered still growing in Navarra.
The 14th Century was a boom time for Navarra and the number of vineyards multiplied to the extent that land use restrictions had to be imposed to ensure farm land was dedicated to crops to feed the local population. Demand received an additional boost in the late 19th…
Read Full Article Here
---